ECO
At Button Lane we have a Eco committee made up from children from Year 3 to Year 6. They meet regularly with Mrs Marrett to discuss our school, local area and wider environmental issues.
In an Eco meeting today, the children thought about different ways that the school could save paper. They made a list and sent it to Miss Roberts.
27.6.17
At this year's summer fair, the Eco Committee had a stall promoting wildlife with the games that they had used in the University Project. There was also 'freebies' with donated seed potatoes and lettuce from the allotment. Thanks to Raichael from MEEN who supported the children.
24.6.17
Today the Eco Committee had a walk round our local area to look for gardens that support wildlife. The children hope to reward residents with a certificate in a special assembly in July.
13.6.17
Some grass has been left to grow in the wildlife area. Look at these colourful buttercups!
15.5.17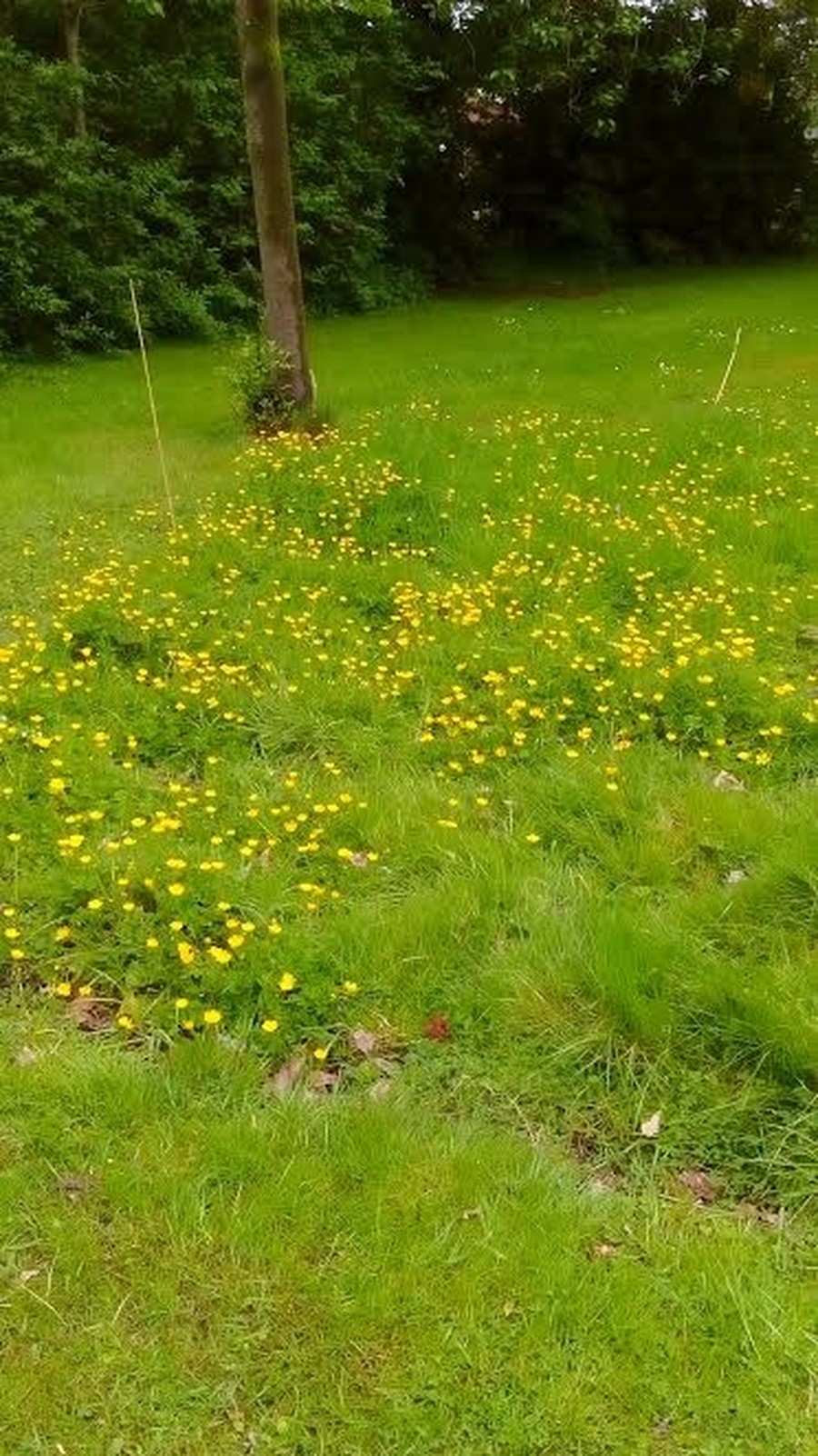 Today the Eco Committee went into the wild life area at the front of school and had a bit of fun with a fallen tree! They also tidied up the mini pond area.
9.5.17
Tree Planting Project
Click here to find out more
Manchester Museum Visit
On Monday 21st November, The Eco Committee took some wild life games they had made to the museum as part of an exhibition on Extinction or Survival. The general public and other school children on visits had lots of fun learning about hedgehogs and bees plus other creatures. Thanks to Raichael Lock from MEEN (Manchester Environmental Education Network) for organising it.
21.11.16
3 Bee's Assembly
The Eco committee invited the 3 Bee's to come into school to present an assembly. They used a power-point to teach us about lots of different bees and how they are under threat!
01.11.16