School Uniform
School uniform is worn throughout the school and we believe it encourages a sense of belonging and identity. School uniform is worn from Nursery to Year 6.
School colours are royal blue and yellow
Boys
Grey trousers
Yellow polo shirt
Royal blue sweatshirt
Plain black, white or grey socks
Black shoes
Girls
Grey trousers, pinafore or skirt
Yellow polo shirt
Royal blue cardigan or sweatshirt
Plain black, grey or white socks or tights
Royal blue/white check summer dress
Black shoes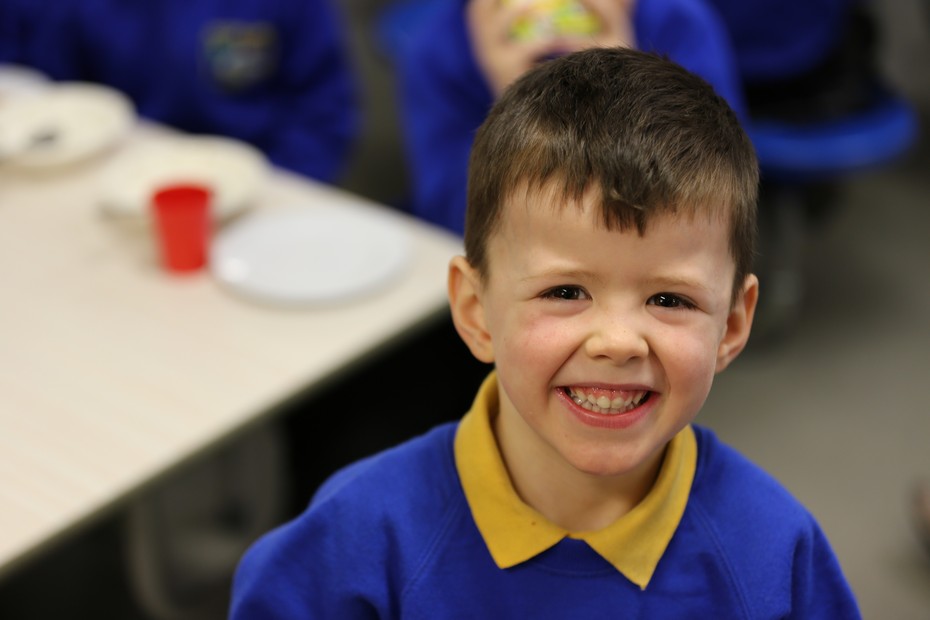 In addition to the main uniform, your child may need a rain coat and a pair of wellingtons for nursery/ reception.
PE bags, and satchels are all available with our school logo.
We thank all our parents and carers who actively support our school uniform code.
Please mark all items of clothing with your child's name.
We have a small amount of stock you can purchase from the school office.
Prices:
Cardigan - £10
Sweatshirt - £8.15
Polo shirt - £7
Reversible Jacket - £17.95
Book Bag - £8 (available at the school office)
P.E. Kit
For gymnastics children work in bare feet, but for other activities it is essential that they are provided with a P.E. kit, clearly labelled and kept at school in a properly marked bag
All children need:
Foundation Stage/KS1
black shorts/jogging trousers (cold weather),
white t-shirt (available with school badge).
plimsolls
KS2
white t-shirt in team colour
pair of black/jogging trousers (cold weather)
plimsolls
Jewellery
In the interest of safety no jewellery should be worn. The only exception is plain stud earrings.
Watches may be worn by children but the school cannot be responsible for the safeguarding of such items.