Creative Arts
We have a number of exciting clubs that run after school and at lunchtime.
Musical Theatre
Every Tuesday after school (2.50 - 3.50) for children in Years 4, 5 & 6.
Dance
Every Friday after school (2.50 - 3.50) for children in Years 3, 4 & 5.
Instead of our usual Choir practices, Miss Earley will be teaching different groups of children singing for specific concerts and events. In Spring 1, those attending the Young Voices concert will be learning the songs during WOW time on Friday afternoons. In Spring 2, those attending the HALLE for Youth concert and the Irish Festival will be learning the songs for these occasions.
Irish Music Club
Every Monday after school (2.50 - 3.50) in Miss Earley's classroom. If you are interested in learning an instrument, please pop and see Miss Earley.
Young Voices
Once again we are taking part in the Young Voices concert. If your child is part of the choir you can access resources via their website: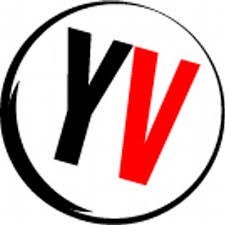 To see some of the pictures from our choir at the event have a look at our Young Voices page.
Fancy trying something new?
African Music centre, Hulme: Mondays 4:30-6:30pm
African drums level 1 and level 2
Mbira group
Tuition: guitar, piano, keyboard
Russian music centre, Chorlton: Mondays 5-7pm
Kalinushka level 1-2
Kalinka level 3-4
Tuition on traditional Russian instruments: Balalaika, Domra
Tuition centre, Chorlton: Saturdays 9am-12:30pm
Woodwind, brass, strings, drum kit, piano/keyboard, guitar/ukulele, suzuki violin, music theory
Group lessons and individual lessons are available
Choir
Our newly formed school choir is growing and has been invited to sing at a number of events during the festive period. There are so many children who love singing but unfortunately only a few can be taken to attend each event.
Wednesday 2nd December - School Christmas Fayre
Tuesday 8th December - MHA & Tesco hosted a Christmas meal for the elderly where we helped with the entertainment.
Wednesday 9th December - our choir entertained the residents at Alf Morris Court
Thursday 10th December - we sang two of our favourite songs as part of the community carol service arranged by the police at St Luke's church.
Friday 11th December - twenty two of our choir members sang to the customers at Baguley Tesco.
Monday 14th December - we sang three of our choir songs as part of KS2 Carols around the Tree.
Wednesday 16th December - guests at the luncheon club (Lawton Moor) were entertained by our choir
Wednesday 16th December - we welcomed family and friends as the arrived to our Christingle service.
Friday 18th December - we visited Wyevale garden centre in Timperley and sung for their customers.
Our choir entertaining the elderly at Lawton Moor Methodist Church's Christmas luncheon.
Our 'Pop Up Choir' visited Alf Morris Court with Mrs Marrett and Miss Owen on Wednesday 23rd September. The residents really enjoyed their performance and joined in with lots of the songs. The children then got treated to drinks & biscuits and were given a pencil and chocolate to go home with! What a super afternoon for all! Thanks to Sarah Lomax from WCHG for organising it.